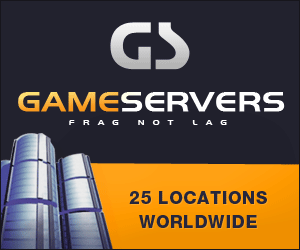 Media: The Associated Press
Byline: By RAWYA RAGEH
Date: 07 August 2006
BAGHDAD, Iraq_A suicide truck bomber struck the provincial headquarters of
an Iraqi police commando force north of Baghdad on Monday, killing at least
10 troops and wounding 18 others, police said.
At least 20 others were killed elsewhere in the country including three
civilians during fighting that broke out when Iraqi and U.S. forces raided a
Shiite militia stronghold in Baghdad early Monday. Residents said military
aircraft were used in the raid, ostensibly to capture extremists suspected
of running torture cells.
Prime Minister Nouri al-Maliki condemned the raid. "I was very angered and
pained," he said on national television, noting he had prohibited such
operations "because we are in a national reconciliation process."
The force used was disproportionate to the mission's objective, he said.
"That's why I have vowed that this won't happen again. I am so sorry for
what happened."
Al-Maliki also promised the family of each killed person a grant of 2
million dinars (US$1,360; ?1,060), and 1 million dinars (US$700; ?550) for
the injured, said the prime minister's adviser, Mohammed Salman.
The suicide bomber drove his truck filled with apples and bananas through
razor-wire barricades into the two-story building housing the offices of the
Interior Ministry's police commandos in central Samarra, police Capt. Laith
Mohammed said.
He said the truck's explosion killed 10 commandos and injured eight in
addition to injuring 10 civilians.
The building was virtually leveled, said policeman Mohammed Ali, who went to
the scene with an ambulance after the attack. He said three houses nearby
were severely damaged and three cars were destroyed.
Samarra, 95 kilometers (60 miles) north of Baghdad, was the site of a bomb
attack that destroyed a revered Shiite shrine on Feb. 22, setting off a wave
of deadly sectarian attacks that pushed the country to the brink of civil
war.
The bombing was the latest in a series of attacks across central and
northern Iraq in recent days that have tested the capabilities of Iraq's
U.S.-trained security forces.
In Baghdad, sounds of heavy gunfire and explosions rattled the Sadr City
district about 1 a.m. Monday and persisted for more than an hour. Iraqi
government television and aides to radical Shiite cleric Muqtada al-Sadr
said U.S. aircraft attacked buildings in the area.
Col. Hassan Chaloub, police chief of Sadr City, said three people including
a woman and a 3-year-old girl were killed and 12 injured in the fighting. He
said three cars and three houses also were destroyed.
The United States recently reinforced its troop strength in the city to try
to reclaim the streets from militias _ which include al-Sadr's Mahdi Army.
Gen. George Casey, the top U.S. commander in Iraq, said Monday he discussed
with Iraq's President Jalal Talabani a security plan to bring "fundamental
change to the security situation in Baghdad."
"There is a comprehensive plan to change the situation significantly prior
to Ramadan," the Islamic holy month that begins late September, he said
without elaborating.
The U.S. military recently reinforced its troop strength in the city to try
to reclaim the streets from militias.
Addressing concerns about the rising power of Shiite militias, Talabani said
he has written to al-Sadr "to control those elements of the Mahdi Army" who
take "illegal actions." He also said he told Casey that "it is in nobody's
interest to have confrontations with the Sadrists."
Talabani rejected suggestions that the country was sliding toward civil war.
"Sunnis and Shiites are intermingled and their leaders are opposed" to civil
war, he said.
In northern Iraq, police fired in the air to disperse hundreds of
stone-throwing demonstrators in Darbandikhan, injuring at least 11 people,
provincial government official Othman Haji Mahmoud said. The protesters were
demanding better living conditions such as electricity and fuel, the second
such protest in two days in the area.
In other violence Monday, 17 people were killed or their bodies found. Among
those killed were five people in a barbershop in Baghdad who were sprayed
with gunfire by unidentified assailants, and four insurgents killed by U.S.
forces while they were planting roadside bombs west of Baghdad, the U.S.
military said in a statement.