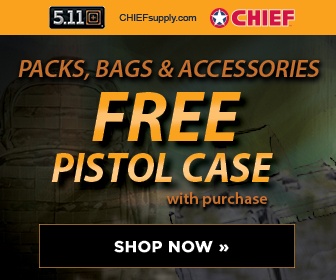 FNC
March 12, 2008
Special Report with Brit Hume (FNC), 6:00 PM
BRIT HUME: A much respected economist has caused a stir with an estimate of the cost to the Iraq war to be at least $3 trillion. But how is such an astronomical sum calculated and why is it so much higher than other figures? National security correspondent Jennifer Griffin has examined the issue and has some answers.
JENNIFER GRIFFIN: Just before the invasion of Iraq, the president's then chief economist Lawrence Lindsey projected the war would cost $100-200 billion. He was forced to step down because his number dwarfed the $50 billion that Defense Secretary Donald Rumsfeld estimated. Now, a new book by Joseph Stiglitz, President Bill Clinton's chief economist, and Harvard Professor Linda Bilmes estimates the Iraq war will cost $3 trillion.
LINDA BILMES ["The Three Billion Dollar War"]: If you add up all of the costs – the veterans' costs, the military replenishment costs, the interest on the debt, and the economic cost – you come to far above a $3 trillion war.
GRIFFIN: It's getting a lot of attention from Democrats, but are the figures accurate? Here's their math: $600 billion Congress has already appropriated for the war; $520 billion to bring home troops and equipment; $590 billion in medical and disability payments to veterans for decades; $280 billion to restore a depleted military; $615 billion for a war financed by borrowing; $370 billion for the loss of lifetime earnings by disabled veterans. But the Pentagon disagrees.
GEOFF MORRELL [Pentagon Spokesman]: It seems way out of the ballpark to me. I think they throw everything in the kitchen sink into this survey, including the interest on the national debt. So it seems like an exaggerated number to us.
GRIFFIN: The Pentagon says it has spent $527 billion on Iraq, Afghanistan, and to protect the homeland since September 11th. The Congressional Budget Office estimated the war in Iraq will cost $1.7 trillion if it lasts through 2017.
Lawrence Lindsey now writes, quote, "The war has not been economically ruinous." The Iraq war has cost about 1 percent of GDP, according to Lindsey, similar to the liberation of Kuwait and other wars. Quote, "Any expenditure of this order of magnitude is simply not going to roil the domestic economy. A 15-year cost estimates needs to be compared with 15 years of economic output which will total $300 trillion. The future historian would likely view the entire affair as relatively minor in purely budgetary terms."
And some economists say the price tag does not take into account what it would have cost not to remove Saddam. Sixty thousand U.S. troops were already in the Middle East, containing Saddam before the war, and Lindsey says that three-quarters of the troops there now would have been needed if the Iraq war had never happened.
At the Pentagon, Jennifer Griffin, Fox News.