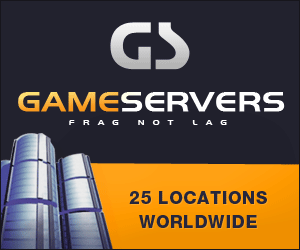 Los Angeles Times
November 14, 2006
At least 43 Iraqis die in other violence. Officials announce the slaying of four U.S. and four British troops.

By Alexandra Zavis
BAGHDAD — A bomber boarded a minibus and blew himself up Monday in a Shiite-dominated neighborhood of the Iraqi capital, killing 20 people and injuring 18, police and hospital officials said.
At least 43 other Iraqis were reported killed in bombings, shootings and other violence across the country.
Late Monday, U.S. forces raided a mostly Shiite Muslim neighborhood on the northwestern edge of Baghdad, trading gunfire with followers of radical Shiite cleric Muqtada Sadr, Iraqi police said.
U.S. jets rumbled overhead, firing rockets into homes in the Shula neighborhood. At least six people were killed and three injured, police said. Iraqi forces helped cordon off the area, but did not participate in the raids, they said. The U.S. military had no immediate comment.
Insurgent attacks continued to take a toll on U.S. and British forces.
The U.S. military reported the deaths of four more soldiers, bringing to at least 31 the number of troops killed in Iraq this month. Two died and two were injured Monday morning when a roadside bomb exploded in Baghdad, the military said. Another two were killed and two injured in a Sunday suicide car bombing in Salahuddin province, north of the capital.
Four British troops were killed and three wounded Sunday when their boat was blown up as they patrolled the Shatt al Arab waterway, the military said. It was the first time British forces near Basra, Iraq's second-largest city, were targeted in this way, a spokesman said.
The suicide bombing in Baghdad's northeast Shaab neighborhood ripped through a busy intersection where Nasir Hawi was selling cigarettes and soft drinks.
"There was a huge explosion that shook and dropped everything in my booth," said Hawi, 35, propped up in bed in a crowded emergency ward, his head wrapped in bloodied bandages. "I saw more than six cars ablaze and several people, including women in
abayas
, on the ground."
He sorrowfully listed five acquaintances killed in the blast, including a security guard and fellow vendors.
"This area has witnessed several other explosions," he said. "But always the victims are innocent people who are trying to make a living. May God curse the perpetrators of such deeds."
Many of the victims were charred beyond recognition, hospital staffers said.
Elsewhere in and around Baghdad, the bullet-riddled bodies of 28 men, many of them cuffed, blindfolded and bruised, were discovered, police said. Thirteen of them were found in a mostly Shiite eastern Baghdad neighborhood, 10 in a Sunni-dominated western part of the city, and five in Mahmoudiya, south of the capital.
To the north, in Mosul, a cameraman for Iraq's independent Al Sharqiya television station was gunned down as he left his home, a journalists association reported. Mohammed Ban, 58, was the second journalist from his company to be killed in two weeks.
At least 89 journalists have been killed in Iraq since the war began in 2003, according to an Associated Press count based on statistics kept by the New York-based Committee to Protect Journalists. An additional 35 support staffers, including drivers, interpreters and guards, have been killed.
Prime Minister Nouri Maliki, a Shiite, faces mounting U.S. and domestic pressure to rein in the rampant sectarian violence, root out corruption and improve services in his troubled country.
He told lawmakers Sunday that he planned major changes to his Cabinet and a crackdown against militias blamed for many of the killings, including Sadr's Al Mahdi army and another force operated by key members of the Shiite political bloc that helped put him in power.
Government spokesman Ali Dabbah declined to specify which of the Cabinet's 37 positions would change hands, but said Maliki was "concentrating on service ministries, security and some state ministries."
The Iraqi parliament's main ethnic and religious blocs have been asked to submit three candidates for each post under discussion, but Maliki wants final say over who joins his government, Dabbah said.
He declined to specify when the new Cabinet would be announced. The composition of the current government, made up of Shiites, Sunni Arabs, Kurds and other groups according to an agreed formula, took months to hammer out.
Special correspondents in Baghdad and Basra contributed to this report.