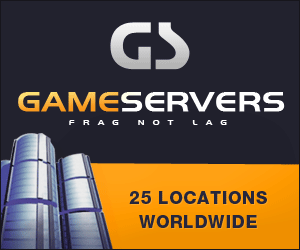 Media: The Associated Press
Byline: QAIS AL-BASHIR
Date: 20 August 2006
BAGHDAD, Iraq - Snipers firing from roof tops and a cemetery killed at
least 16 people and injured 230 in a series of attacks Sunday on Shiite
pilgrims marching in a massive procession during a sacred ritual of grief,
officials said. Four gunmen were also killed.
"The terrorist assaults against the pilgrims took place when they were
walking through Sunni areas" on their way to the shrine of Imam Moussa
Kadhim, Health Ministry spokesman Qassim Allawi told The Associated Press.
He said at least 16 people were killed and 230 injured in the attacks in
Fadhil, Haifa and Saligh districts surrounding Kazimiyah in north Baghdad
where the shrine to the 8th century saint is located. The toll could rise,
he said.
In one neighborhood, security forces and Shiite militias in flak jackets
were seen exchanging gunfire with unseen assailants, firing from roof tops
of houses and buildings. Some of the attackers were firing from behind tomb
stones in a Sunni cemetery, officials said.
Sounds of gunfire echoed in the streets, as people ran to took cover. A
cleric in dark gray gown and white turban with a handgun was seen escorting
away from the scene by a security personnel.
The violence was not unexpected given the sectarian strife between Shiites
and Sunnis wracking Iraq, which along with the Sunni Arab insurgency has
become the biggest challenge for the unity national government and its ally,
the United States. There are fears that the violence, which is claiming
about 100 lives a day, could lead to civil war.
Closer to Kazimiyah, the Shiites, wearing white shrouds to symbolize their
willingness to die for Islam, chanted "God bless (Prophet) Muhammad and his
descendants," as they converged from all parts of Baghdad to the shrine.
Shiites believe that Kadhim, one of the 12 saints of the Shiite sect who
died in 799 A.D., was poisoned in prison by a Sunni caliph. He is buried
inside the sprawling golden-domed shrine along with his grandson.
"We heed your call, Oh Imam!" the pilgrims sang before entering the
compound, beating their chest and flagellating themselves with steel chains
in a traditional Shiite expression of grief.
Mindful that so many Shiites on the streets could be a target for Sunni
insurgents, the government had deployed thousands of troops and forced
private vehicles off the streets of Baghdad from Friday night until Monday
morning to prevent car bomb attacks.
A security cordon was thrown around the shrine and all pilgrims were
frisked. Troops posted on rooftops closely watched the devout who waved the
green flag of Islam and banners of their tribes in vibrant colors.
Still, trouble started early with the sniper attacks reported from 6 a.m.
onwards.
Dr. Qassim Al-Suwaidi of the Imam Ali hospital, where some of the casualties
were brought, said all were shot in the head, chest, back and legs. In
Fadhil, another Sunni district near Kazimiyah, Iraqi forces stormed a vacant
building from where snipers were firing at the procession, killing two
gunmen and arresting four, said police Lt. Bilal Ali Majid.
Troops also exchanged fire with another group of people behaving
suspiciously as they tried to approach the procession in Zafraniyah, killing
two gunmen and arresting four, said police 1st Lt. Bilal Ali Majid.
On Saturday, Prime Minister Nouri al-Maliki, a Shiite, warned against
turning the ceremonies into a political demonstration, calling on clerics to
urge people to unite and "shun whatever could lead to sectarian fights."
"We warn all those who use podiums (in mosques) to incite sectarian violence
that they will be prosecuted as terrorists," he said without elaboration.
Last year, the government said about 1,000 people died during the Imam
Kadhim commemoration when rumors of suicide bombers triggered a mass
stampede on a bridge across the Tigris River. It was the biggest single day
death toll since the U.S.-led invasion in March 2003.
Shiites were prevented from mustering huge crowds at religious ceremonies
during Saddam Hussein's Sunni-dominated regime. But since Saddam's ouster in
2003, Shiite politicians and religious leaders have encouraged huge turnouts
as a demonstration of the majority sect's power.
The Kadhim ritual is taking place during a major U.S.-Iraqi security
operation aimed at curbing the Sunni-Shiite violence. Nearly 12,000 U.S. and
Iraqi troop reinforcements are coming in to take control of this city of 6.5
million people neighborhood by neighborhood.