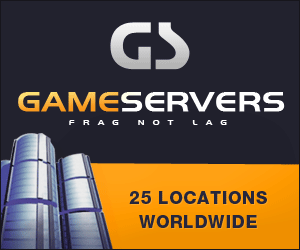 Arizona Daily Star (Tucson)
June 24, 2008 By Angela K. Brown, Associated Press
WICHITA FALLS, Texas — A civilian worker at Sheppard Air Force Base testified Monday that a training group commander raped her and forced himself on her twice more but she didn't report it and maintained a friendly tone with him because she feared losing her job.
"He had a lot of power," the woman testified on the first day of Col. Samuel Lofton III's court-martial. "I didn't think there would be anyone who would believe me."
Lofton is charged with rape, four counts of indecent assault and two counts of conduct unbecoming an officer and a gentleman — charges involving three women. If convicted, he faces a maximum sentence of up to life in prison.
Defense attorneys showed the military jury several friendly business e-mails from the woman to Lofton after every alleged assault. In one e-mail she sent the day after the alleged rape, the woman refers to a comment she made the previous day about mentoring and says, "I would be foolish to say I'm not interested in a promotion."
When Lofton was removed from the 82nd Training Group last year amid evidence of financial wrongdoing, the woman signed an office card for him, saying she admired his knowledge and appreciated his giving her the job.
"It is my prayer that you weather this storm with the caliber of character which lies within," she wrote. She testified she meant the card message as sarcastic.
She also said her tone remained friendly in the e-mails because she did not know who other than Lofton might read them. She denied ever having a consensual relationship with Lofton.
An earlier witness Monday was a woman who worked in the same building and said Lofton twice forcibly kissed her and made her touch his groin area. She testified haltingly, sometimes fighting back tears.
She said she reported both incidents to her supervisor shortly after they happened in the fall of 2006, but that nothing was done, so she went to someone she knew at the Pentagon and finally told the Office of Special Investigations last summer.
Under cross-examination, she said she applied for a job in Lofton's group a few months after the alleged assaults but would have worked in a different building and would not have reported directly to him. She also said at that time, she thought he was being investigated. She denied that she made up the assault allegations because Lofton turned down her request for the job.
The Associated Press does not usually identify alleged victims of sex crimes.
Lofton pleaded guilty last week to 17 counts of larceny, admitting to about $12,000 in unauthorized expenses on his government travel card. He also pleaded guilty to being absent without leave on nearly a dozen occasions and two counts of dereliction of duty.
The defense had the option of keeping those guilty pleas from jurors but chose instead to let the military judge, Col. William M. Burd, inform them during jury selection.
Lofton faces more than 100 years in prison and dismissal from the Air Force on those charges. His pleas were not part of a deal with military prosecutors, base spokesman George Woodward said.
Lofton earned his commission in 1981 through the Air Force Reserve Officers Training Corps. For about three years Lofton served as commander for Sheppard's 82nd Training Group, which has two squadrons that provide training for head aircraft mechanics. The group's other two squadrons train airmen how to be engine mechanics and how to build and load bombs and other weapons.
The charges against him do not involve any of the 2,100 students who are on the base at any given time.