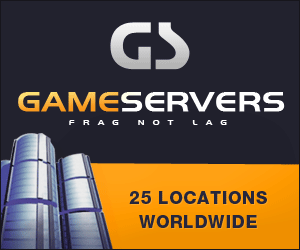 Los Angeles Times
January 23, 2008
They say they had pulled over on the highway when a convoy in March shot at them without cause. As many as 19 died.

By David Zucchino, Los Angeles Times Staff Writer
CAMP LEJEUNE, N.C. — Two Afghan men testified Tuesday that a Marine special operations convoy fired on their vehicles without provocation during an incident last March in which as many as 19 Afghans were reported killed.
Testifying from Afghanistan by video link, the men told a court of inquiry that they had pulled their vehicles to the side of the highway when the Marines suddenly opened fire. They said they did not see anyone fire at the convoy, which had been struck by a van packed with explosives moments before. One Marine was slightly wounded in that attack.
The men were the first Afghans to testify at the court of inquiry, now in its third week of investigating the March 4 encounter near Jalalabad.
An Afghan human rights group has accused the 30-Marine convoy from Special Operations Company F of firing indiscriminately at civilians. A U.S. Army colonel apologized to Afghans last spring, saying the killing and wounding of "innocent Afghans at the hands of Americans is a stain on our honor."
Haji Liwani Qumandan, a Pashtun tribal elder, said through a translator that the blue Toyota SUV that he was driving was riddled by "thousands of bullets" from three Marine vehicles. He said the gunfire killed his father and 12-year-old nephew, and wounded him in the back. "They were shooting at everyone," Qumandan said.
Several Marines from the six-Humvee convoy, along with their Afghan American interpreter, have testified that they heard gunfire after the bomb blast and believed they were under fire as part of a "complex ambush."
One Marine, Staff Sgt. Mohamed Sheik, testified that he saw a "Kalashnikov-type" weapon on the ground next to a blue Toyota SUV. Qumandan testified that no one in his car had a weapon -- "not even a knife."
Told of Sheik's testimony, Qumandan replied: "Whoever said that, this is an absolute lie. If I had a weapon, where is it?"
No weapons have been introduced at the inquiry. Marines have testified that they did not see any enemy gunmen. At least two Humvee gunners have told investigators they fired at gunmen shooting at the convoy. The gunners have been advised by lawyers not to testify because, unlike Marines who have testified, they have not been granted immunity from prosecution
Defense lawyers sparred with Qumandan, pointing out inconsistencies in his testimony. Qumandan said he did not see or hear the car bomb. But other witnesses have described a large, powerful explosion and said the blue Toyota was parked next to the bomb site moments after the blast.
"I was in a panicked and nervous state," Qumandan explained.
Reminded that he had told a reporter last spring that he heard the explosion and stopped his car, Qumandan shrugged and said: "I can't remember what I said yesterday."
The lawyers said Qumandan told U.S. investigators last spring that a fourth person was in the vehicle in addition to his father and nephew. Qumandan said a headless corpse was brought to his home, along with the bodies of his father and nephew, by villagers who mistakenly believed the man had been shot in Qumandan's car. In fact, he said, the man was killed near his car.
Defense lawyers also suggested Qumandan faked his wounds, showing investigators old wounds from his days as a mujahedin commander fighting the Soviets. Qumandan said he provided security for U.S. operatives funneling cash and weapons to the mujahedin.
Asked if he now backed the Taliban or Al Qaeda, Qumandan replied: "We hate the Taliban and Al Qaeda."
A U.S. military intelligence officer testified Tuesday that Qumandan's name cleared a database of known Taliban and Al Qaeda members or supporters.
Qumandan demanded payment for his shot-up car and $10,000 in Afghan currency that he said had disappeared from his car after the shooting. "You guys have done a lot of damage to me," he told the court.
The second Afghan witness, Nangyli, testified that as he approached the convoy in his red Toyota van, he obeyed Marines' hand signals to pull over. About 30 seconds later, he said, the Marines abruptly opened fire on his van, which carried seven passengers. "Their vehicles started moving and shooting at the same time," said Nangyli, who, like many Afghans, uses only one name.
Nangyli said he was wounded in the leg by the same bullet that struck his 15-year-old nephew in the neck. A video screen in court showed the boy in a wheelchair next to his uncle and father at the American base in Jalalabad from which the Afghan witnesses spoke.
The boy's father, a police official named Ziudin, was not present at the shooting but said he viewed it as an unfortunate incident. "I forgive [the Marines] with my heart," he said. He asked the court if his son could be taken to the United States for treatment, but he was told that was not within the court's power.
The inquiry is a fact-finding body, not a court of law. Its panel, three Marine officers with combat experience, is probing the conduct of the convoy and two of the unit's top officers.
No one has been charged in the case. Maj. Fred C. Galvin, the company commander, and Capt. Vincent J. Noble, the convoy platoon commander -- both of whom were in the convoy -- are "designated parties" represented by lawyers.
The panel will report its findings to the commander of the Marine Corps Forces Central Command, who will decide on any further action.