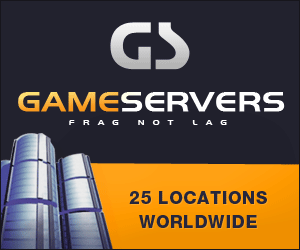 ALAN ROBINSON
Associated Press
PITTSBURGH -
Perhaps it is a surprise only that it has happened to Sidney Crosby this quickly, this impressively.
Crosby has been viewed as hockey's next great talent, one who might be good enough to rival Wayne Gretzky and Mario Lemieux, since he was setting scoring records at age 13. Now, as Crosby readies for his first All-Star game at age 19 Wednesday in Dallas - yes, the same age No. 99 and No. 66 made their All-Star debuts - it appears to be happening.
For the first time since Gretzky was setting a different standard for hockey stardom 27 years ago, a player not yet in his 20s has become his sport's signature figure. Crosby is not only the NHL's most popular player - as evidenced by his landslide win in the All-Star voting - but arguably its best player.
"Yes, definitely, there's not even any question," said Pittsburgh Penguins linemate Mark Recchi, who, while more than prejudiced, echoes a sentiment shared widely by numerous NHL players, executives and coaches.
Check out the reaction of Carson Briere, the young son of Sabres center Daniel Briere, upon learning his dad would start the All-Star game: "Wow, you get to play with Sidney Crosby!"
It's not just that Crosby is scoring, but how he's scoring, with a verve, passion and a drive. In successive games against Tampa Bay earlier this month, he scored while sliding on his side, controlling the puck while doing so, and from his knees.
Despite a politeness and maturity that would be uncommon for players five years older than himself, Crosby has an edge, too. After being sucker punched in the stomach last week by the Islanders' Jason Blake, he charged after Blake with a look that couldn't mask his anger and disdain.
No more Mr. Nice Scorer.
"I think emotion is definitely part of the game and it brings out a lot in players," Crosby said. "No doubt I get caught up in it."
Nor does he get caught up in the scoring race. Less than a year after becoming the youngest player in NHL history to have a 100-point season, the Penguins center could threaten to become the first since Lemieux in 1996 (161 points) to have a 150-point season.
Crosby has 72 points in 43 games (he missed three with a groin injury) and could hit 150 by averaging slightly more than two points per game the rest of the season - about what he averaged down the stretch of his rookie season. At the break, he leads Tampa Bay's Martin St. Louis by six points and Washington's 21-year-old Alexander Ovechkin by seven points.
In Dallas, there are certain to be more of the inevitable comparisons to Gretzky, a player Crosby much resembles not only with his play but in stature. Crosby is 6 feet, 200 pounds and Gretzky was listed at 6-0, 185.
Crosby is the youngest player voted as an All-Star starter since the fan balloting began in 1986. He almost certainly would have been voted a starter last season, too, at age 18, but there was no All-Star game because of the Olympics. (And has anyone in medal-less Canada forgotten he was passed over for Team Canada?)
The game has changed considerably since Gretzky was setting virtually every scoring record imaginable - there is far more contact and much larger goalie gear now - yet Crosby is keeping pace with Gretzky's early seasons. Gretzky tied for the league lead with 137 points at 19.
Even if Crosby wishes he could hush all that talk.
"I'll always be the first guy to tell you there is never going to be another Wayne Gretzky," Crosby said before getting three points Saturday against Toronto in his final pre-All-Star game. "But it's always been a compliment when the comparison has been there and it's something that motivates you, I think, as a player to do well."
For the first time, Crosby and Gretzky will be on opposing sides this week as the Penguins play the Gretzky-coached Coyotes on Saturday night.
"Crosby has a great sense, a little bit like Gretzky, in the way he sees the play," Panthers coach Jacques Martin said. "His anticipation is outstanding."
Crosby took over the scoring lead with a six-point game against Philadelphia on Dec. 13 and has led since, only the second time a teenager has led the scoring race so deep into a season. (The first, of course, was Gretzky.)
Still, for now, Crosby isn't even the leading scorer in his own household. Just as he did as a rookie, Crosby is bunking at Lemieux's Pittsburgh-area mansion, though it's not like he's occupying a dank, dark basement apartment. The two sometimes go days without seeing each other, and Crosby says they talk little about hockey when they do share the dining room table.
Still, it's hard to imagine Peyton Manning or Albert Pujols moving in with their club owners, isn't it?
Despite being a millionaire a few times over thanks to his $850,000-a-year base salary and numerous endorsements, he always gets gift certificates from his grandmother for Christmas. This year, by the way, she upgraded from Subway to Outback Steakhouse.
Crosby is looking forward to the All-Star game but, given his personality, doesn't expect to be overwhelmed by it. Gretzky, by the way, didn't score in his first All-Star game. Lemieux had two goals and an assist in Calgary in 1985 and was chosen as the MVP.
"He really will have a good time and the guys will be great to him," Recchi said. "I hope he enjoys his first experience."
Crosby said that is a given, especially since he is likely to play on a line with Ovechkin, who beat him out last year for the rookie of the year award.
"It's going to be an enjoyable time, meeting a lot of those guys that I grew up watching and still follow," Crosby said. "It's going to be an exciting time for me, one I'm going to be a little in awe of at first but it's going to be fun. You want to enjoy it and want to play well."
Especially since he figures to play, if he stays healthy, in the next 15 to 20 of them.
"But I don't think what I do or how I handle it is going to change," he said. "When you get an experience like that, it's best to enjoy it and not worry about the things going on around you."