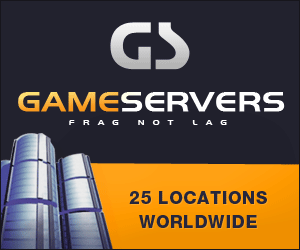 Washington Post
January 11, 2007
Pg. 12
More Than 70 People Slain or Found Dead in Baghdad; Two Added to U.S. Toll

By Joshua Partlow, Washington Post Foreign Service
BAGHDAD, Jan. 10 -- Two busloads of Shiite Muslims returning from their holy pilgrimage to Mecca were gunned down Wednesday while passing through a predominantly Sunni Muslim swath of western Iraq, news services reported.
The attack on the convoy of pilgrims, who were returning to their homes in southern Iraq from the hajj in Saudi Arabia, killed 12 people and wounded 18, Iraqi state television said. Insurgents have frequently targeted travelers on the highways through the barren desert of western Iraq.
In Iraq's capital, 11 people were killed by bombings in the areas of Palestine Street, Waziriya and New Baghdad, among others, and police patrols found 60 bodies west of the Tigris River, according to Brig. Sadoun Abdul Karim of the Interior Ministry.
The U.S. military announced the deaths of two U.S. servicemen -- a soldier assigned to the 1st Marine Expeditionary Force Headquarters Group and a soldier with the 1st Brigade, 1st Armored Division -- who were involved in operations in Anbar province on Tuesday.
Iraq's national security adviser, Mowaffak al-Rubaie, traveled Wednesday to the holy city of Najaf in southern Iraq to meet with Grand Ayatollah Ali Sistani, the revered Shiite cleric who wields considerable influence in Iraqi politics. Rubaie told reporters that he briefed Sistani on Prime Minister Nouri al-Maliki's new security plan for the capital, and he suggested that Sistani was receptive to his remarks. But when asked directly whether Sistani gave his explicit approval for the security crackdown, Rubaie demurred.
Sistani "isn't really interfering in the details of the plan. He only emphasized the limiting of weapons to the hands of the state and that the law should be imposed on all Iraqis without any exceptions," Rubaie said.
In northern Iraq, a suicide bomber detonated explosives Wednesday morning at a gathering near a police station in Tall Afar, west of Mosul, killing four people and injuring 10 others, all civilians, said Brig. Gen. Wathiq al-Hamdani, the Nineveh province police chief. A second suicide bomber attacked in Tall Afar near a location where cooking gas is sold, injuring a policeman.
Some parts of Baghdad appeared calmer Wednesday, following a day-long battle involving more than 1,000 Iraqi and U.S. troops in the predominantly Sunni neighborhood along Haifa Street. Iraqi soldiers were in charge of the area, and no U.S. soldiers were present, said Lt. Col. Scott Bleichwehl, a U.S. military spokesman. "It was quiet there today," he said.
Special correspondents Saad Sarhan in Najaf and Waleed Saffar and Saad al-Izzi in Baghdad contributed to this report.