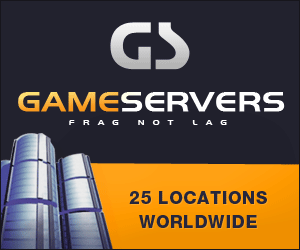 Los Angeles Times
March 14, 2007
Two squad members testify that Staff Sgt. Raymond L. Girouard ordered three unarmed Iraqis killed.

By David Zucchino, Times Staff Writer
FT. CAMPBELL, KY. — The central fact in the court-martial of Staff Sgt. Raymond L. Girouard is undisputed: Three unarmed Iraqi men detained during an operation northwest of Baghdad on May 9 were shot and killed.
Precisely how and why those three Iraqis ended up dead formed the core of opening arguments Tuesday in a complex case that has pitted members of a 101st Airborne Division squad against one another.
A military prosecutor told a seven-member Army jury that Girouard, the squad leader, ordered his men to cut loose the detainees and shoot them as they fled. The prosecutor, Capt. Joseph Mackey, said Girouard then conspired to stage the murder scene to make it appear that the detainees had attacked soldiers guarding them.
"This is a case of fact versus fiction," Mackey said. "The facts will reveal that Staff Sgt. Girouard orchestrated, planned and had his subordinates carry out the murders of three Iraqi detainees."
Girouard's civilian attorney, Anita Gorecki, denied that he gave any such order. Two soldiers who actually killed the detainees — "the trigger-pullers," she said — have falsely implicated Girouard in order to receive reduced sentences under plea bargains, she said.
"What you will hear out of them will be fiction," Gorecki said.
Pvt. William B. Hunsaker and Pfc. Corey R. Clagett, testified Tuesday that Girouard told them to cut off the detainee's plastic zip ties, order them to run, then shoot them. Minutes later, they said, they killed the men.
The soldiers first told investigators that they fired in self-defense after the detainees attacked them and tried to flee.
Asked by a prosecutor why he changed his story, Hunsaker said, "I got tired of lying about it. I didn't want to spend the rest of my life in prison for the deaths of what, in my eyes, were three terrorists."
Describing the death of one detainee, Hunsaker said: "I took aim and … hit him in the midsection, where his heart should be." Asked by Gorecki whether he felt remorse, he replied, "No, Ma'am."
Afterward, Hunsaker and Clagett testified, Girouard punched Clagett and sliced Hunsaker's face and arm with a knife to make it appear that the detainees had attacked them.
Girouard, 24, is charged with premeditated murder, conspiracy and other crimes. He faces up to life in prison without parole.
Both Hunsaker and Clagett agreed to testify for the government as part of plea agreements in which they were sentenced to 18 years in prison. They had faced life without parole if convicted.
Two other squad members also implicated Girouard, testifying that he threatened to kill anyone who told authorities about the alleged conspiracy. Prosecutors used that testimony to explain why Hunsaker, Clagett and other government witnesses first lied about the killings.
The defense maintained that commanders gave an order to kill all military-aged males the unit encountered on an island in Tharthar Lake, 60 miles northwest of Baghdad, a suspected Al Qaeda base.
Hunsaker said that his brigade and company commanders issued the order — and that the brigade commander offered knives and unit coins as rewards for killing Iraqis. A lawyer for the brigade commander, Col. Michael Steele, denied the allegations.
Hunsaker and two other soldiers said that when Girouard first reported over the radio that he was holding detainees, the unit's first sergeant told him the Iraqis should have been killed.
Hunsaker said Girouard called a hasty squad meeting and told his men: "The first sergeant, he's pretty pissed these guys aren't dead," referring to the detainees. "He wants them dead. Make it look good."