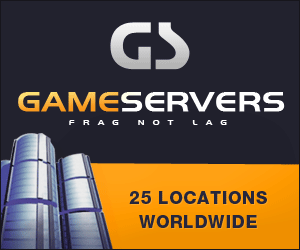 Washington Post
November 24, 2006
Pg. 13
Refugees Cite Lack of Security Along With the Growth of Armed Militias and Criminal Gangs

By Walter Pincus, Washington Post Staff Writer
More than 1,000 Iraqis a day are being displaced by the sectarian violence that began on Feb. 22 with the bombing of the Shiite Askariya shrine in Samarra, according to a report released this week by the Geneva-based International Organization for Migration, a U.N.-associated group.
This increasing movement of Iraqi families, caused by the lack of security and by the growth of armed local militias and criminal gangs, is adding to the already chaotic governmental situation in Baghdad, according to U.N., U.S. and non-governmental reports released over the past weeks.
When families who fled from Baghdad to Qadisiyah, a fairly safe district south of the capital, were questioned by the IOM about why they left their homes, "almost all said it was due to direct threats to their lives . . . letters, anonymous calls, graffiti on their homes or in their neighborhoods." All were Shiites.
The internal refugees are creating a growing humanitarian crisis that, the IOM report says, will primarily affect single women, children, and the sick and elderly as winter approaches. Security fears appear well-founded: A report Wednesday by the U.N. Assistance Mission for Iraq said the number of Iraqi civilians killed in October reached 3,709, a monthly high.
Many residents, especially professionals, are fleeing the country in larger numbers. The U.N.'s High Commissioner for Refugees said earlier this month that up to 2,000 Iraqis a day are going to Syria and an additional 1,000 a day to Jordan. Overall, the High Commissioner estimates that since the war began in March 2003, 1.6 million Iraqis have been displaced internally and up to 1.8 million are living outside the country.
At the same time, the government of Iraqi Prime Minister Nouri al-Maliki, burdened by political and sectarian differences and by corruption, has been unable to provide needed services or stem the continuing sectarian violence and the insurgency fueled by Iraqi and foreign militants.
"We pretend there is a national government, but it's a coalition in which ministries have been divided among the political parties," according to Anthony H. Cordesman, an intelligence specialist who holds the Arleigh Burke chair in strategy at Washington's Center for Strategic and International Studies. "Ministries have become spoils, and since there is no civil service they hardly run at all," Cordesman said in an interview after a recent trip to Iraq.
When Maliki threatened earlier this month in a closed parliament session to reshuffle cabinet members to improve services and curb corruption, he also made clear that "he intends to maintain the political distribution of the current cabinet seats," according to the State Department's recent Iraq Weekly Status Report.
That report notes some advances in the economy and reconstruction, but it also shows the impact of the increased violence. Electrical service in the Nov. 8-14 week fell to 6.5 hours a day in Baghdad and 10.5 hours nationwide -- 3 percent below the same period a year earlier. Crude-oil production for the week ending Nov. 12, at 2.05 million barrels per day, was 275,000 barrels a day below the average for the previous month and far below the 2.5 million barrels a day that was the goal of the Oil Ministry.
The sectarian violence has flowed over into the ministries. The Ministry of Higher Education, one of the few led by a Sunni official, was raided last week by apparently Shiite gunmen dressed in police uniforms and claiming to be on an anti-corruption mission. Armed with "lists of wanted individuals," according to a State Department report, they kidnapped dozens, Shiites and Sunnis, many of whom have still not been found or released.
A subsequent kidnapping of an official of the Health Ministry, now run by Moqtada al-Sadr's Shiite party, and the attempted assassination of another health official, have been attributed to a Sunni death squad, as were the attacks last week on the ministry building.
In a report on Iraq's sectarian and ethnic violence released Wednesday, Cordesman notes that Maliki attempted to take a step toward cleaner government in late September by issuing arrest warrants for 88 former Iraqi officials wanted on corruption charges. Among those listed were 15 former ministers, including those for defense, electricity, labor, transportation and housing. The spokesman for Iraq's Public Integrity Commission announced that 61 of the 88 were "living as fugitives abroad."
In that same Center for Strategic and International Studies report, Cordesman describes Iraq's situation as "the war after the war, that threatens to divide the country and create a full scale civil war." He also put it in a broader context, saying Iraq "has become linked to the broader struggle between Sunni and Shia Islamist extremism and moderation and reform throughout the Islamic world."
The U.S. has urged Maliki to address widespread violence by disarming the major sectarian militias, the largest of which are related to major political parties. That has put Maliki, a Shiite, in a difficult position as he tries to placate various factions.
Cordesman said the job has become even harder. "We talk of the big militias, but they all have broken down into local groups," he said. The Badr Organization, associated with the Shiite SCIRI party, years ago was trained by Iranians, Cordesman said, "but today they are fragmented into groups with no central control."
He said a U.S. commander in Baghdad recently estimated that there were 21 to 23 militias operating inside the city, so splintered that it was difficult "for joint U.S.-Iraqi raids to isolate them." Earlier this month, Maliki appeared to make U.S. forces back down when they moved inside Baghdad against leaders of elements of Sadr's militia, known as the Mahdi Army -- some of whom were operating on their own.
Cordesman wrote in his report: "It was clear that al-Maliki was increasingly caught between the U.S. military's initiative against militias and the political influence that al-Sadr held in the tenuous government."