Simply flip the blade around and place in as a plug and screw the end cap back one. It does not matter what direction the blade faces.
Now the Crovel.... which was ordered from GearUpCenter.Com. They have a newer version of it with a hollow center that has a end cap to store stuff along with the chance to replace the end cap with a "Z Spike". My GF ordered the original one which I actually like more.
This is a heavy SOB.... it weighs in at 5.5lbs. Much heavier then the GLOCK Shovel. Also not as compact. It's a Crowbar with a hammer welded to one end and the other is machined to a thread to screw on the the locking ring and it is further machined higher then at for the folding mount for the hex screw. It's made out of 10 gauge steel. The Shovel Blade is not riveted to the folding mechanism. It's welded to that too.
The shovel blade can be removed from the shaft with a simple hex screw. Also the blade can only be locked at a 45 degree angle or a 90 degree angle.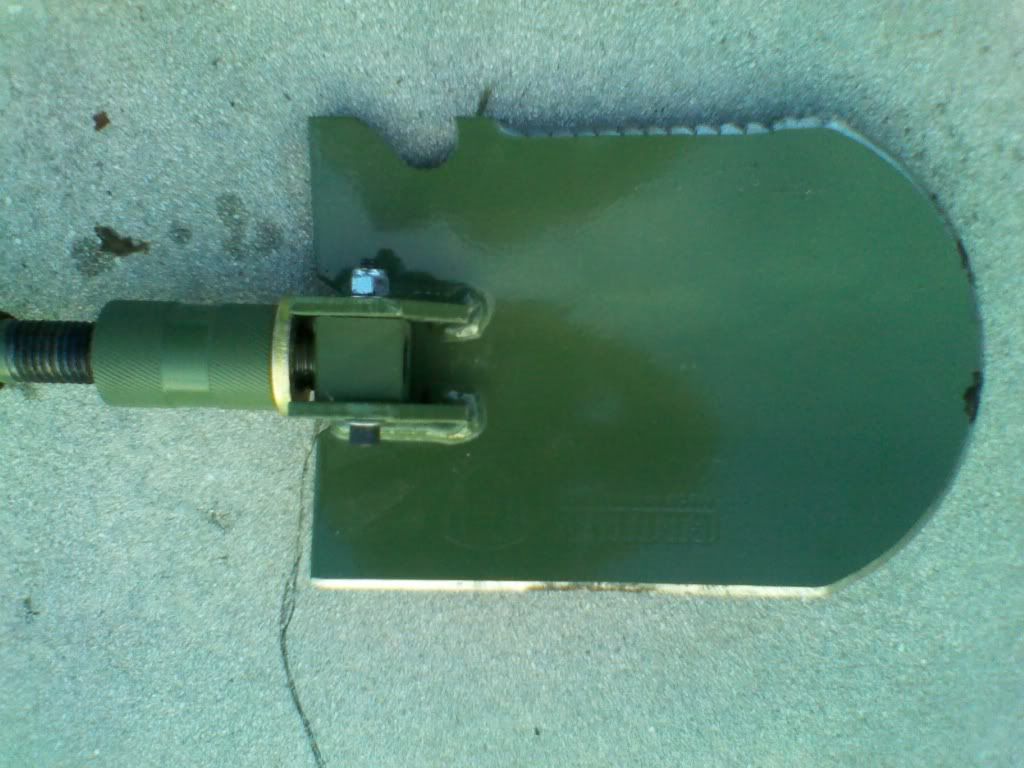 The shovel blade itself is a nifty piece of work. one side and the front is machined sharpen to a fine edge and can be used as an axe blade. The other side is a saw tooth to be used as a saw (duh!). Lastly it has a bottle opener.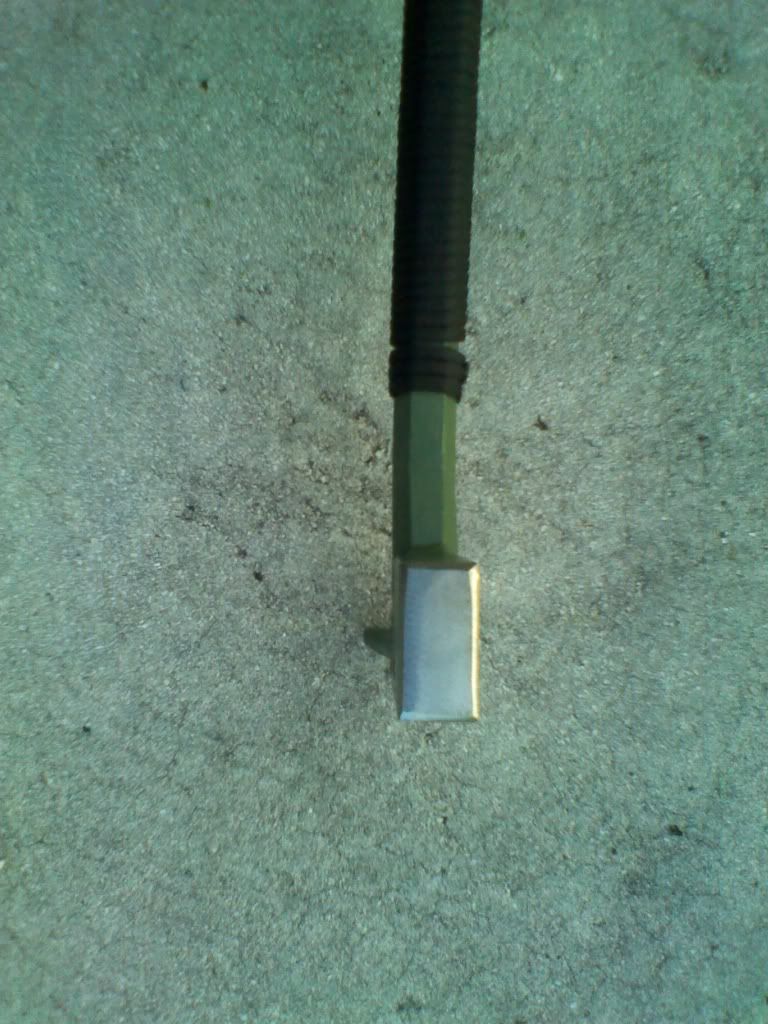 The other end has a good hammer claw/pry claw and a hammer. Good use for prying nails, ripping apart plywood covering a window or door. The hammer can also be used to break stuff... why? Because that's what hammers can do other then drive nails into stuff.
--------------------------------------------------------------------------
All in all, they're both good products and I think are worth owning. The Crovel is more of a master of none, jack of all trades tool but it's worth something keeping in the truck and moving the GLOCK to my 72 Hour MOLLE Ruck Sack.